News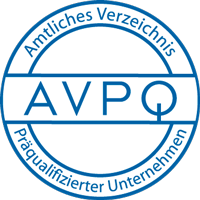 GeoWiD successfully applied for the offical german prequalification "AVPQ".

With the prequalification we offically verify our reliability and efficiency for our customers.

We are glad about this certification and the approval involved. Many thanks to IHK Dresden and ABST for help with the application procedure.

We would be happy, to send you your personal access-code to the deposited data. Just contact us.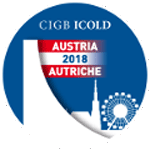 From July 1st till July 7th GeoWiD GmbH will be visiting the 86th annual meeting of the International Commission on Large Dams in Vienna. The 26th ICOLD World Congress will be held at the same time. The event offers international dam specialists world wide as well as specialists of related areas the opportunity of exchange through a variety of exhibitions, talks, workshops and excursions.

We are looking forward to answering many questions about Scientific Diving, interchanging interesting ideas and having many exciting discussions with you at our booth.

Please find further information here: https://www.icoldaustria2018.com/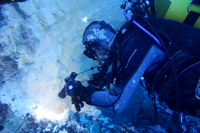 From March 9th - 12th 2017 scientists and experts from all over the world and throughout the diving community will gather to connect internationally and share their research. This years location on the Orkney Islands will grant insights into the work of our peers in the UK and the under water world of the Scapa Flow.

The conference has always had a clear goal:

The European Conference on Scientific Diving is a combination of the "Research in Shallow Marine and Fresh Water Systems" series with the "International Symposium on Occupational Scientific Diving" series into a single annual meeting. The intention is to provide a major international forum to highlight the scientific outputs that are being achieved in Europe principally through the use of scientific diving as a research tool. The symposium should attract the European leaders in the field of scientific diving, but must also provide a platform to encourage significant participation from Early Stage Researchers and students.


GeoWiD GmbH will contribute a presentation on "Hydraulic Structure Inspections by Scientific Divers" and show off their Special Equipment for you to get an hands on impression at their booth.


When? March 9th - 12th 2017

Where? Stromness, Orkney Islands, United Kingdom

Source: 4th ECSD 2018


Range of Services
GeoWiD is a young company specialised on overcoming engineering and scientific problems above and under water. Our main focus is set on the fields of earth sciences and environmental sciences in a broader sense. Our team consists of scientists certified as CMAS Scientific Divers.
We provide the flexibility for innovative and alternative solutions. This is supplemented by an assortment of specialized devices designed and build in-house for under water usage.
As an owner-operated company which provides services and engages in consulting all over the world we pay special attention to the individual needs and characteristics of clients from different fields. From the first draft to the final report - we will assist you in all project phases.

Please get in touch - we would be happy to offer you our advice.

Please find further information in our leaflets in the Download section (Link - Downloads). Please find scientific articles related to these topicshere.


Consulting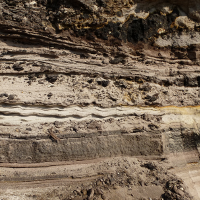 We offer a wide variety of services and consulting in the fields of geosciences and environmental sciences. According to your needs and wishes we can provide everything from single services to the management and execution of complex projects.
more...
Scientific Diving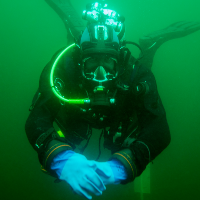 All our services in the fields of earth and environmental sciences are also available for submergent areas. With our specially qualified experts, certified methods and adherence to the highest safety standards, our flexibility and broad range of services has yet to be matched throughout the marked.
more...
Special Equipment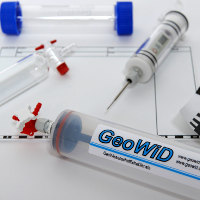 Scientific work under water requires specialized equipment for the task at hand. By utilizing our own experience and in order to meet the requirements of demanding environments we have been designing and engineering these our selves for several years and continue to enhance them further.
more...
Research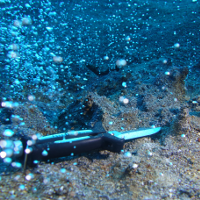 Continuous self-improvement is our motto - therefore our staff undergoes regular trainings and educational sessions to stay ahead and think outside the box. Among other things we partake in a variety of research, both on land and under water.
more...
Contact us
You have questions regarding GeoWiD GmbH or are searching for a competent partner for your projects? We are happy to answer any of your requests via phone or e-mail during our office hours.
Of course you are more than welcome to stop by at our office in Dresden. Please contact us in advance to arrange a personal meeting.
Office hours
Mo. - Fr.:
07:00 - 16:00
Tel:
+49 (0) 3731 - 259 60 66
Fax:
+49 (0) 3731 - 259 61 39
Mobile:
+49 (0) 170 - 383 78 00
Email:
Click me!
Location
You would like to meet us in person? Please find us at:
GeoWiD GmbH
Zuger Straße 52
09599 Freiberg
Germany